Preseason is a great way to start your college career in the US. At least as long as you are prepared for what lies ahead, both physically and mentally. After the summer vacation, the preseason starts in full power at the beginning of August andthere's no need to sugarcoat it; Preseason is HARD and it's physically demanding on many levels. On the other hand, it is also super cool and stimulating. We take you through it all below.
Briefly about the preseason
Preseason usually begins in early August and continues for 3-4 weeks – depending on when school starts at your college.
You often arrive for preseason 2-3 days before the actual training starts. This gives you the opportunity to settle into the school, get to know your new classmates and generally experience the area where the school is located. The first few days of preseason are filled with practical meetings with the coaching staff, hearing about the coaches' expectations for the season and how the team will achieve the goals that have been set. In addition, you can expect some social events where you can bond as a team and get to know your new teammates better. The great thing about the team culture at College is that the older members of the team see it as a big part of their role to make sure that the new players on the team settle in as quickly as possible and generally feel welcome. They have been in the same situation as the younger ones.
Hype video from the start of the football team's preseason at Fairfield University in Connecticut.
The first days of the preseason
Once the first few days of familiarization are over, the training begins for real!
You are given all your equipment and this is where you really feel like a college athlete for the first time.
The first days of training often start with tests where you are measured on different physical parameters; it could be your acceleration, your agility or your strength level.
The coaches use the results to assess your current condition and adjust the amount of training during Preseason accordingly.
Each morning starts with a short jog of about one kilometer, followed by a joint stretching session to get the worst of the lactic acid out of your legs. Most of the time you will be wearing full training gear with the school logo all day
The whole team has breakfast together, which is required. During the pre-season, it is incredibly important that you get enough nutrition – there is a big focus on this. During this period, you train so much that you can hardly eat too much. As it is often significantly warmer in the US than what you are used to in Scandinavia – while at the same time exercising a lot, hydration is of course also crucial.
Changing and preparing for training sessions
After breakfast, you often have an hour to get ready for your workout. Sometimes you need to be weighed first, to make sure there is not a big fluctuation in your weight. Afterwards, you have a quick conversation with the team's physiotherapist about how your body has adapted to the intense amount of training and if there is anything you need to look at together. After that, it's very normal to spend some time stretching, doing stability exercises, or maybe getting a massage.
The first training session is of course different from school to school in relation to which focus areas the trainers want to hit. One thing you can certainly expect is that the training is well organized. There is a focused intensity which naturally increases the competition. Something you always get in environments where there is a professional set-up. As freshmen, you'll use these sessions to showcase yourself as a player. There's no need to be nervous if you don't feel like you're playing at your best right from the start. The coaches are well aware that it often takes some time to settle in and get used to the new culture and style of play.
After training, it is often mandatory for the whole team to unwind, stretch, and at least take an ice bath. When you're done with this, there's often a protein bar and some sort of Gatorade waiting for you, so you can get something in your stomach straight after your workout. If you have a muscle injury or something else that bothers you, you do the exercises given to you by the team's physiotherapist.
Right after you've showered and changed into a new set of workout clothes, lunch is ready. You've probably built up a good appetite from training and since you burn so many calories in preseason, you can hardly eat too much.
This free space is used to relax, many people use the time to either take a nap or watch some Netflix series. Often there are also people in the team who sit around drinking coffee and playing cards. This time is your own time and should be used for whatever you want to do to get ready for the next training session.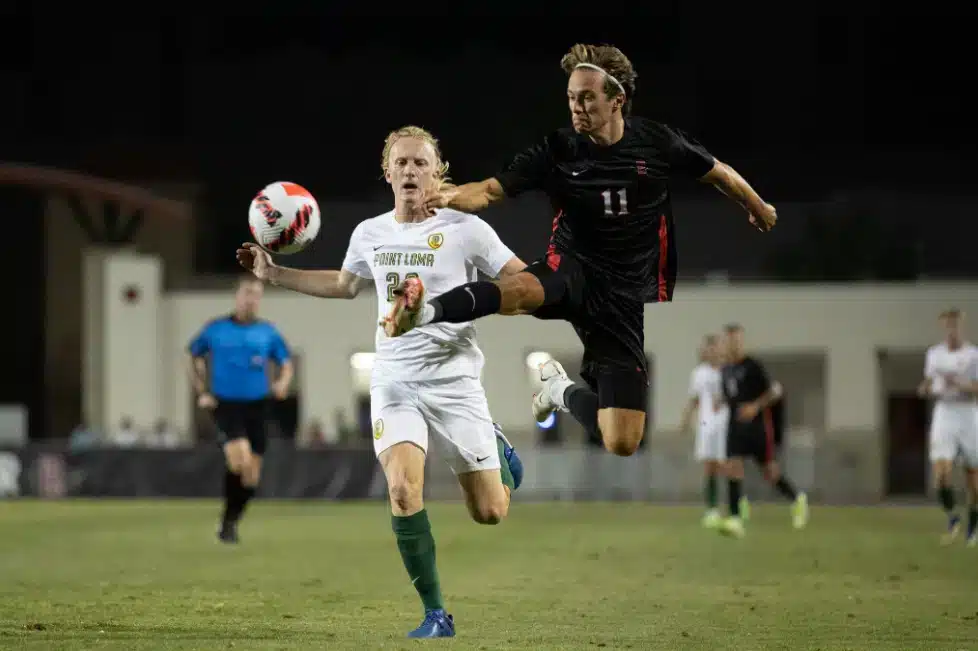 Changing and preparing for training sessions
After a nap or whatever you came up with, you have to get ready for the second training session. Just like before the first training session, you will go through the same procedure with your physiotherapist, where you will be checked for any injuries or strains.
Training sessions. As mentioned, the type of training you have to go through at each school is very different. However, you can expect the second session to be followed by thorough stretching and ice baths. There is a real focus in the preseason to take care of the body between training sessions. Since your body is being pushed to the limit, this means going through countless stretches, ice baths, and hours of lying with your legs against the wall to increase blood circulation.
Just like after the first training session, it's very normal for all players to have some exercises to go through. Even if you don't feel injured, there are exercises you can always do to prevent any strains or overuse injuries that the team is very aware of.
Dinner. Eat, eat, eat. You burn so many calories due to the amount of exercise, but also due to the high humidity and heat that you can hardly eat or drink enough. Something that the coaches definitely remind you of at every meal. You can probably be prepared for the fact that as a first-year student you will have to go through a little ritual at dinner. It can be either a dance or a quick song.
Evening hygge (bedtime calls)
Fun with the team Here, the older members of the team will make sure you all have a good time. There are probably some who play PlayStation, some who just want to relax with a Netflix series, some who enjoy card games. Often, everyone in the team is so tired after a day of training that there's not much else to do than a bit of fun and the best sleep you could imagine.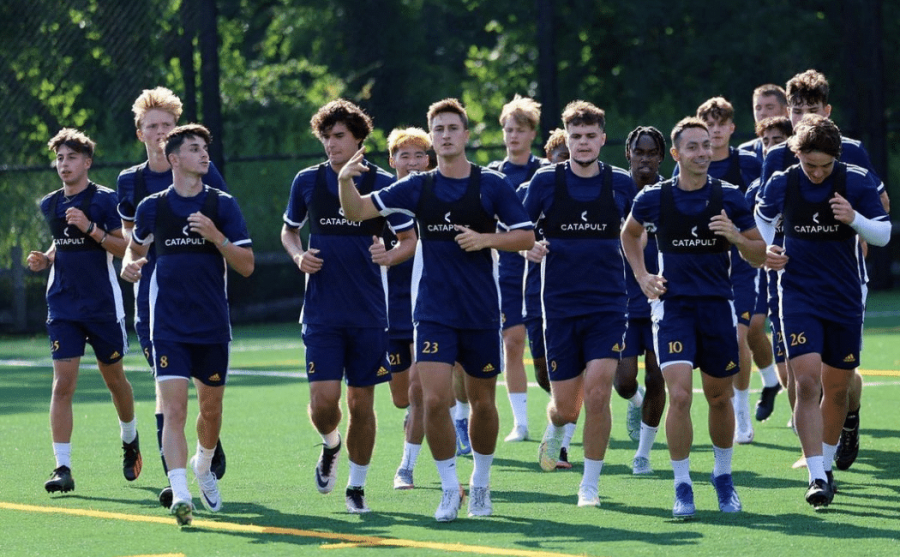 The goal of the preseason in the US.
This daily schedule is repeated most days. Of course, the coaches keep an eye on the group and if there is a need for a recovery session in between, it will be scheduled.
In addition, the older members of the team make sure that you do things together in the evening such as going out to eat, BBQ, bowling, going to the movies and many other social things that do not require too much effort.
The regular students only move in once the preseason for all athletes is over. Therefore, you also have time to settle in before the school is full of people. Of course, the goal of the preseason is not to completely destroy you, but rather for you to get to know each other as people and players while getting in shape. Preseason is a great way to start your college experience because by the time you're done with preseason, you're already part of the team community.
You know where everything is in the school and you quickly get used to the American culture.
After this, the academic semester starts, which is where the full college experience begins. The perfect combination of sports and studies.