At a time when politics is taking center stage during the World Cup in Qatar, we would like to highlight a story in NSSA that is a great example of how soccer can be used to improve future opportunities and happiness. Here's a little story about our adventure to Sierra Leone last year.
Kroo Bay; Poverty and a love for soccer
Here, where the African dirt road bends into a bay, towards the busy center of Freetown, a drain runs. Where pigs swim around in knee-high pools of sewage, while women wash clothes a few meters away. In the area around the drain, 17,000 people are crammed into small houses built on top of piles of rubbish.
The slum area is called Kroo Bay; notorious for being burdened by extreme poverty and high crime rates.
In the middle of the jumble, you'll find a large gravel field where all the neighborhood boys and girls gather around soccer. Here you see Fatmata, or Didisatu Turay as she is also known, in her usual surroundings with a ball tightly glued to her foot and a big smile on her face.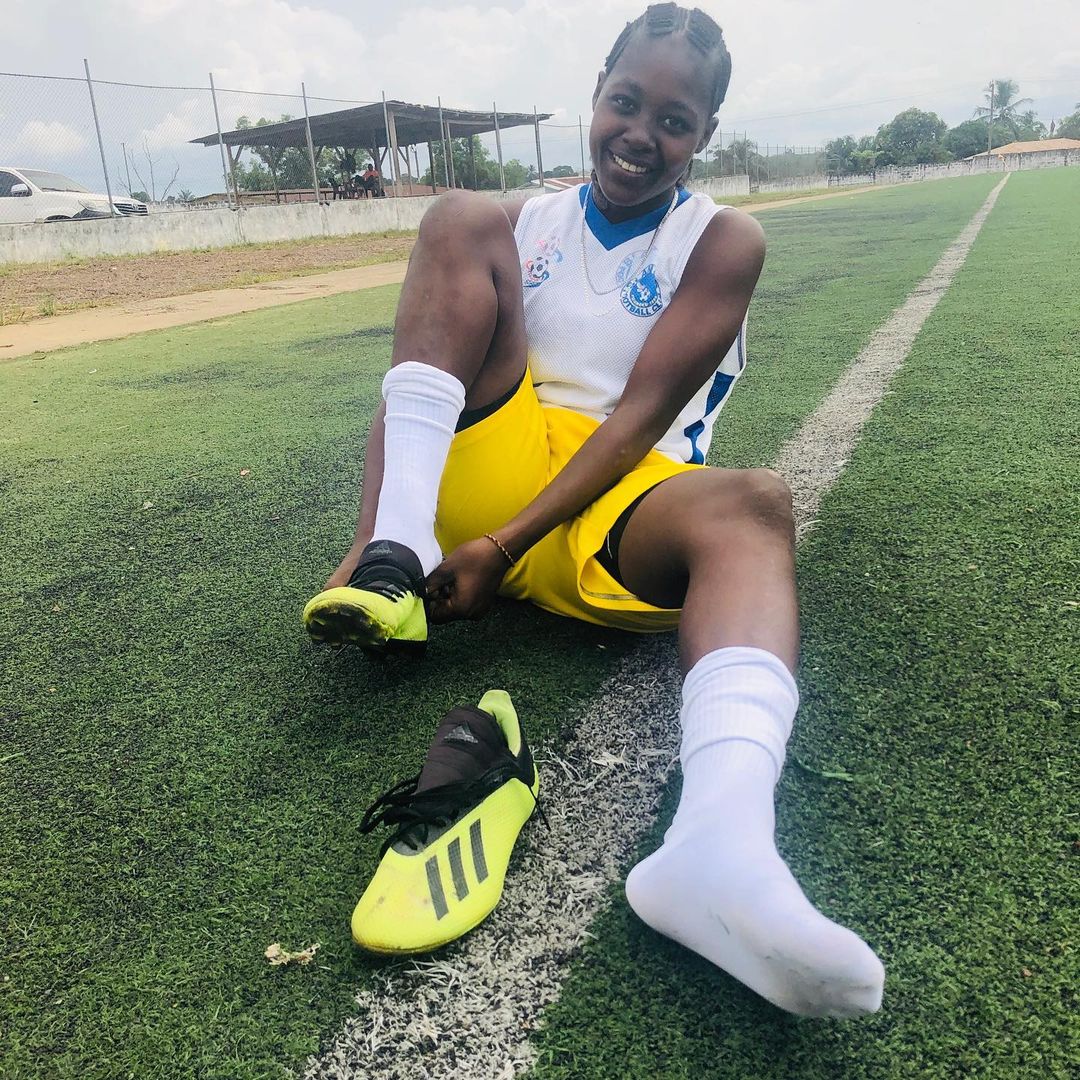 Soccer as a ticket to getting an education.
In September 2021, NSSA and FANT – For a new tomorrow came together in Sierra Leone for a meaningful purpose. A mission to help a young person from Sierra Leone to a brighter future by providing an education in the US with soccer as a driving force.
For 10 days, we traveled around Sierra Leone and got to know a lot of young players. We held training sessions in 8 different 'clubs', held workshops for both local coaches and players, and were eventually able to select some of the young people who, both academically and athletically, would qualify as potential Student Athletes at a University in the US.
The whole idea was that we could show the young people of Freetown how sport can be a catalyst for valuable education and a brighter future. To understand the importance of education and become aware that access can be achieved through hard work on the field.
If we could help just one young person go, it would move mountains for the other local people's belief in this opportunity and this path.
And mission accomplished!
With pride, we are proud to announce that Fatmata has achieved a four-year long education in the US without having to pay a penny. Food, housing, books and education costs are paid for through the scholarship she has received.
She will be found running around the fine turf fields of Charleston, South Carolina, dressed in bright blue from head to toe. Here she represents The Citadel University in the top women's college ranks.
Didi has an exciting year ahead and is in good hands at The Citadel. She has been welcomed by the university, her coach and fellow students. Didi has already experienced Washington DC, been to the beach in Florida and many other exciting experiences on away trips.
We are so thrilled that we succeeded and that this opportunity was created.
Thanks to

FANT – Football For A New Tomorrow

for a great collaboration – we look forward to repeating the success in the future.