The alternative to a sports boarding school.
High school sports are an essential part of American culture, with millions of students combining sports with school.
High school gives you the opportunity to develop your athletic ability, your discipline, your teamwork skills, while being challenged in school in another language.
All this happens while building strong communities with your teammates and fellow students based on the great social culture of the US.
The length of your stay in the USA depends entirely on your specific situation and your wishes.
Typically, international students stay in the USA for one academic year (usually 10 months) to complete a full season.
However, there are options for both shorter and longer stays depending on your needs.
For example. quite normal to start with 1 semester and extend your stay further.
1 year.
Approximately 10-12 months duration.
A typical day at High school
A typical day in the life of a high school athlete starts early in the morning with a nutritious breakfast before heading to school. After attending classes, athletes usually practice with their team for a few hours in the afternoon, working on their skills, strategy, and teamwork. After practice, athletes may have some time to study or participate in extracurricular activities before heading home for dinner and some rest. It's essential to balance your academic and athletic responsibilities to succeed in both areas and have a fulfilling high school experience. Remember, time management and discipline are key to thriving as a student-athlete.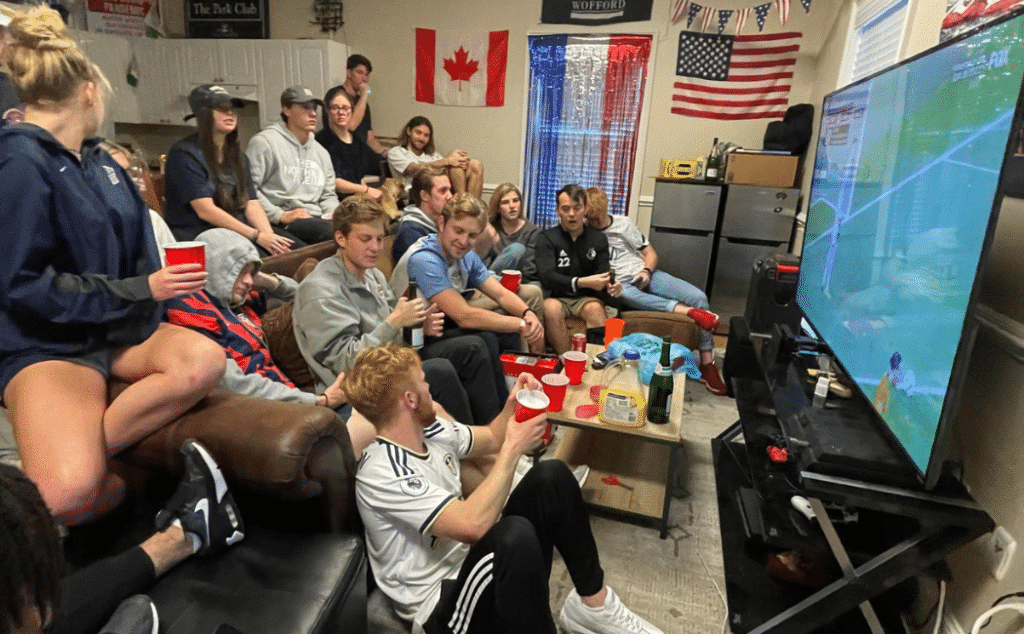 The high school athletic season in the United States is typically divided into three seasons: fall, winter and spring.
Each season is characterized by different sports, with autumn including sports such as football, volleyball and cross-country.
Winter includes sports such as basketball, wrestling and indoor athletics. Spring includes sports such as baseball, softball and track and field.
The tournament season in the spring usually lasts around three months, during which you will have regular matches against other schools in your area.
Winter season in high school includes sports such as basketball, wrestling and ice hockey. These sports usually require an indoor facility and are typically played during the cold winter months.
The spring season in high school includes sports such as softball, baseball, lacrosse and track & field. These sports are usually played outdoors, taking advantage of the milder spring weather.
Although the school is typically closed during the summerthe sports season continues for some sports, such as football, basketball and baseball. Summer is also a popular time for sports camps and training sessions to prepare for the upcoming season.
The fall season in high school includes sports such as soccer, volleyball and cross country. These sports are typically played outdoors, taking advantage of the cooler fall weather. The fall season is usually the most popular sports period for high school students and attracts many spectators and fans.
"High school sports: where lessons of life are still being learned, and where memories still remain.
Thinking about High School in the US?
Fill in the contact form and we will get back to you as soon as possible to discuss your options.