Starting a university education as a Student Athlete is an exciting and challenging journey. Not only do you have the opportunity to pursue higher education, but you also have the privilege of participating in college sports. However, navigating the college experience can be overwhelming, especially when it comes to understanding the different terms associated with each year. In this article, we go through the different stages of a university education for student athletes, from first to final year, so you can understand what each year entails and how it affects your academic and sporting activities.
Freshman Year: A new beginning
As a freshman, you enter campus with a sense of anticipation and enthusiasm. It is a time of adjustment, both academically and athletically. You will attend introductory courses, build up a routine and get to know your teammates and coaches. The first year of college lays the foundation for your college career, as you adapt to the demands of balancing sport and study.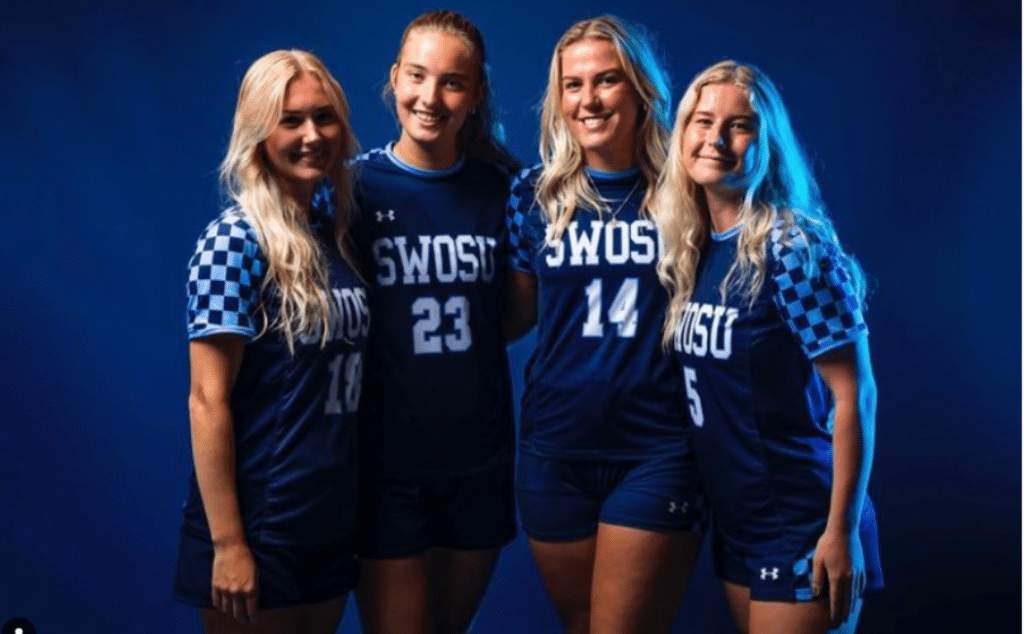 When you arrive in the US as a student athlete, you are not far from the traditional media day where the first pictures of you in your new gear are taken.
Sophomore Year: Building Momentum.
By the time you are in your second year, you are more familiar with college life and have found a rhythm. You continue to take majors while delving deeper into your field of study. On the sporting front, you have gained experience and may even contribute greatly to your team. The second year is a crucial time for growth and development, both academically and athletically.
Junior Year: You dig deeper.
The junior year is often considered to be the most challenging and crucial year academically. You will delve deeper into your field of study, explore specialized subjects and maybe even do some research. As a student athlete, you are in full swing with your sport and have built up momentum. You take on leadership roles and have a big impact on your team. The junior year is a time of increased responsibility and preparation for what lies ahead.
During your time as a student athlete, you might even be lucky enough to win an individual award, academic recognition or even a championship!
Senior Year: The culmination.
Your senior year is the culmination of your college journey. You will complete your major, perhaps participate in internships or research projects, and prepare for your postgraduate plans. As a senior athlete, it's your last year of college sports. You will cherish your last moments on the pitch and hopefully leave a lasting impression on your team. It is a time for reflection, celebration and preparation to move on to the next phase of your life.
Embrace the whole journey!
While the terms freshman, sophomore, junior and senior describe the individual stages, it is important to recognize that college education for student athletes is about more than just years. It is a holistic experience that encompasses personal growth, character development and lifelong connections. Embrace the entire journey, believing that each stage contributes to your overall development as a student athlete and prepares you for success after college.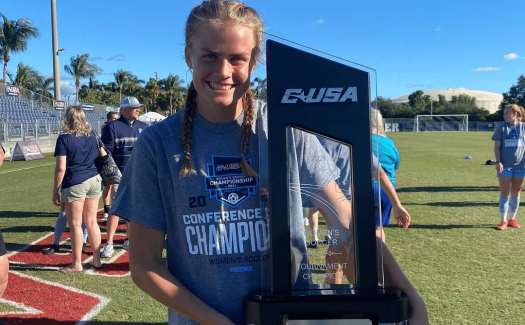 As a student athlete, it is important to understand the different phases of a university education in order to effectively navigate your academic and athletic endeavors. From the exciting first year as a freshman to the culmination of senior year, each phase offers unique opportunities and challenges. By taking the whole journey with you, you will make the most of your college experience and forge a path to academic excellence and sporting achievement. We are here to support you every step of the way and ensure that you thrive throughout your life as a student athlete.
Remember that your college education is not only defined by these terms. It is a transformative experience that includes personal development, close friendships and valuable life lessons. Embrace the journey, seize every opportunity and make your mark on the experience.