In recent years, the landscape of college recruitment and scholarships has undergone a significant transformation. What started as a niche service has now become a crucial support system for prospective and current student athletes.
College agent development: From niche service to essential support
In the past, student athletes and their families were left to navigate the complex and competitive world on their own. Limited resources, lack of connections and knowledge of the process often led to missed opportunities and frustration. NSSA was born in 2017 in the wake of this frustration.

There were also a lot of college agencies before this – come on. However, as college sports as a whole have become more professionalized as well as specific sports have seen great growth in the United States (football being the example), not only have new organizations like us emerged, but existing organizations have been forced to change.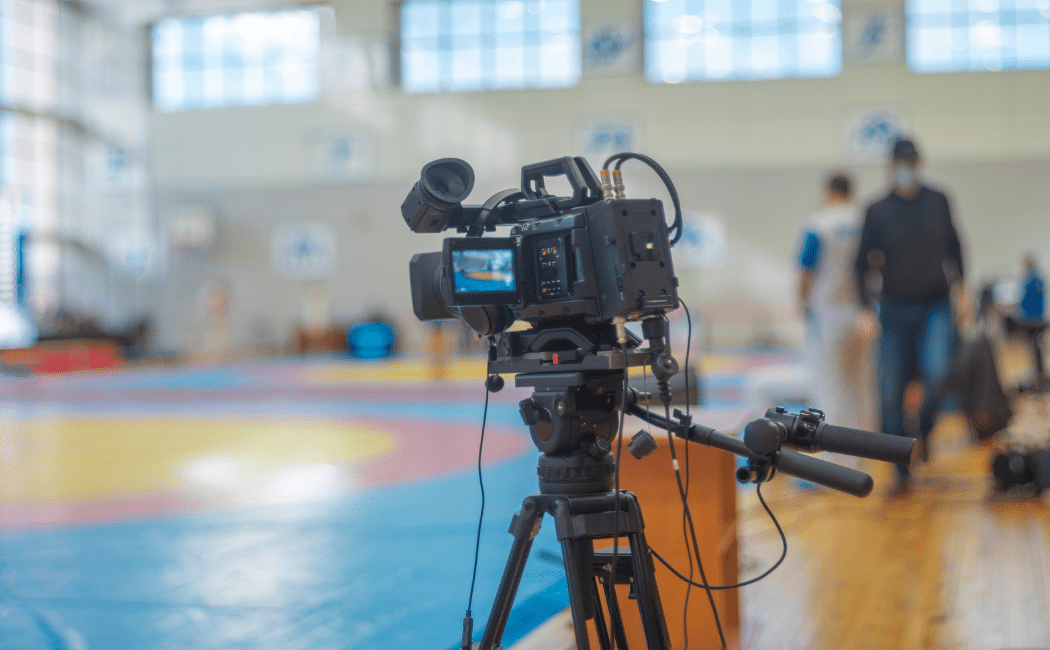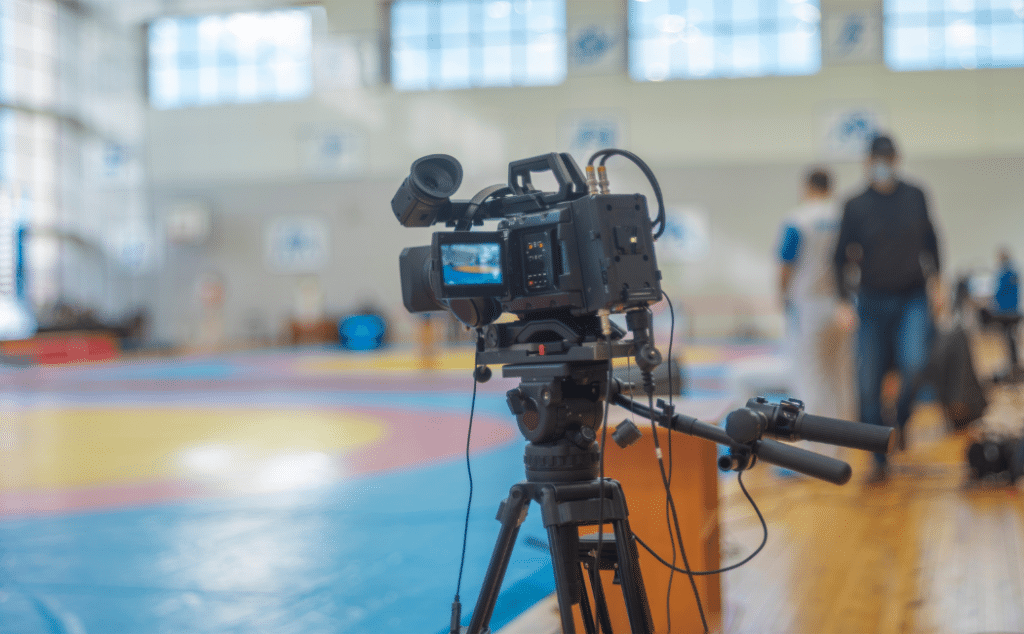 The first college agencies emerged because they recognized the need for expert guidance and support in the pursuit of a scholarship.
A trusted partner equipped with the knowledge, experience and network to help student athletes navigate the complex landscape.
This is still the case today.
Over time, however, the industry has evolved to meet the changing needs of not only the many student athletes, but also the colleges, universities and high schools that are crucial to having something to offer a client. They are the ones who bring the money.
The assessment of each client's sporting level is more important than ever. Assessments, personalized college matching and college strategy. Negotiating with ourselves is one of the things we spend the most time on.
Technological advancements have accelerated the ability of college agencies to evaluate and promote clients, but have also increased the demands of colleges.
Video, data and statistics are increasingly in demand.
More international student athletes
In general, thethe percentage of international student athletes in the US is steadily increasing, as a result of colleges now being better able to assess an individual's level regardless of geographical location or personal connections. Recruitment is active all over the world.
This increase is set to continue and college agencies will have a big part to play in facilitating this development.
Today, the industry is in a place where you, as an aspiring and potential student athlete, will find it very difficult to get a good scholarship offer if you haven't partnered with an agency that can facilitate the dialog and promote your profile to the right colleges and universities. That's where the evolution has come from and that's why we have our raison d'être.
What does a college agent actually do?
While the dream of becoming a successful student athlete is appealing, the process can seem overwhelming. This is where a college agent enters the picture.
But what does the role of a college agent actually entail?
Here, we dive into the key elements that make up the support a college agent offers – from personal consultations to athletic evaluations – and how they help shape your path to a future as a student athlete in the US.
We offer 1:1 conversations with interested young people and have a dialog about dreams, hopes and goals. Understanding the motivation behind the stay and the person behind the athlete is paramount to creating a great college experience
Early in the process, we assess the client's academic abilities and opportunities. There are varying academic requirements for playing collegiate sports in different federations; the academic evaluation therefore forms the basis for the type of university to which you can be admitted.
There are 3 different associations. You can read more about them here.
We carefully evaluate the client's athletic level and potential. This involves a thorough analysis of matches and events, both by being present in person and through video recordings. We also delve into sports history and statistics to get a holistic picture of the client's performance.
As an example, we hold a 100-meter swim time against NCAA, NAIA and NJCAA standards. We do the same with a runner. Or a thrower.
Whether it's in soccer, swimming or Track & Field, the level of athleticism is crucial to the opportunities that can arise in the US. This can affect which universities show interest, as well as what financial and academic offers can be made available.
It's important to understand that the athletic aspect plays a key role in the college system. The system is designed to promote and reward sporting ability and performance, which can open doors to sporting challenges, financial support and academic opportunities.
A big part of our job is knowing the landscape and maintaining in-depth knowledge of the athletic situation at the many colleges and universities in the NCAA, NJCAA and NAIA. What kind of football do they play? What ambitions do they have for their swim team? How have their athletics teams done historically?
How is the academic offering?
These are just some of the questions we need to answer to be able to match our clients with the right colleges and universities.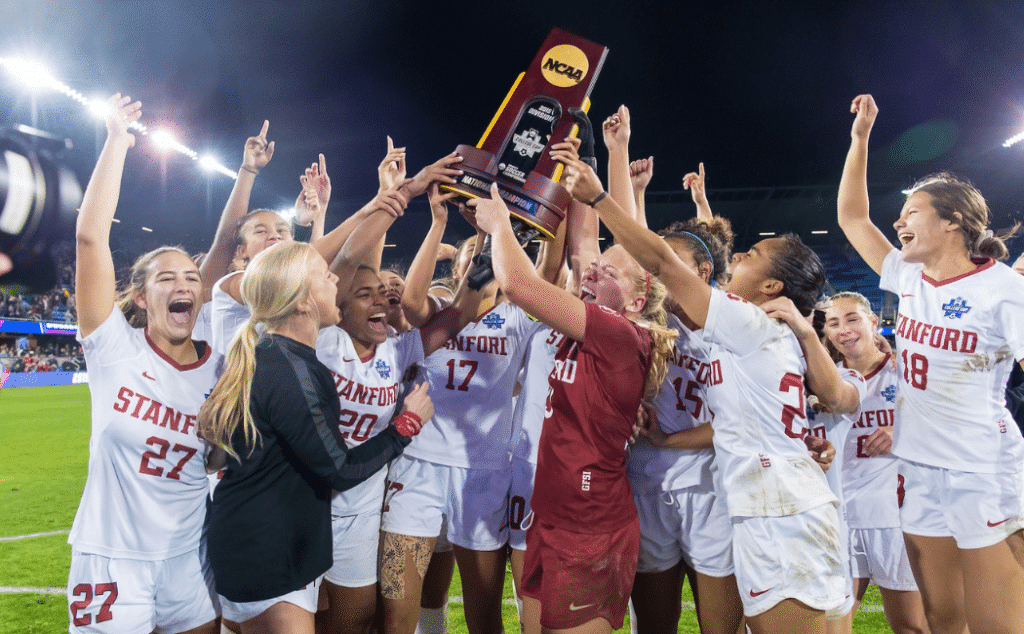 This point primarily refers to sports such as football, tennis or basketball where the eye test is crucial for college coaches' ability to assess the athletic level of the client in question. We therefore help clients collect video (we lend VEO cameras to clients) and set up highlight videos that showcase their skills in the best possible way.
Once all preliminary work is completed, we have a finalized college profile of our client.
We promote this profile to selected colleges and universities in our network.
In some cases, we start broad and in others, we know exactly which ones might be a match for our client.
We actively market the client, have a dialog with the college coaches about themselves and facilitate the contact between them and our client.
One of the most important areas of work for a college agent is negotiating the size and length of scholarships. A scholarship varies in size and can cover anything between 10,000 kr. annually to 500,000 annually.
In other words, these are large sums of money that colleges are willing to award to the right student athlete.
Therefore, they also need to be confident in their decision. They have X amount of money to spend in an annual budget to be distributed across a squad. They save where they can.
Our job is to provide the best financial package within the academic and sporting framework that we have set out with the client and their backers.
We guide our clients through the important eligibility process; a process that ensures that you maintain all the requirements to participate in collegiate sports as an international student in the US.
This includes the verification of relevant school documents as well as proof of amateur sporting status.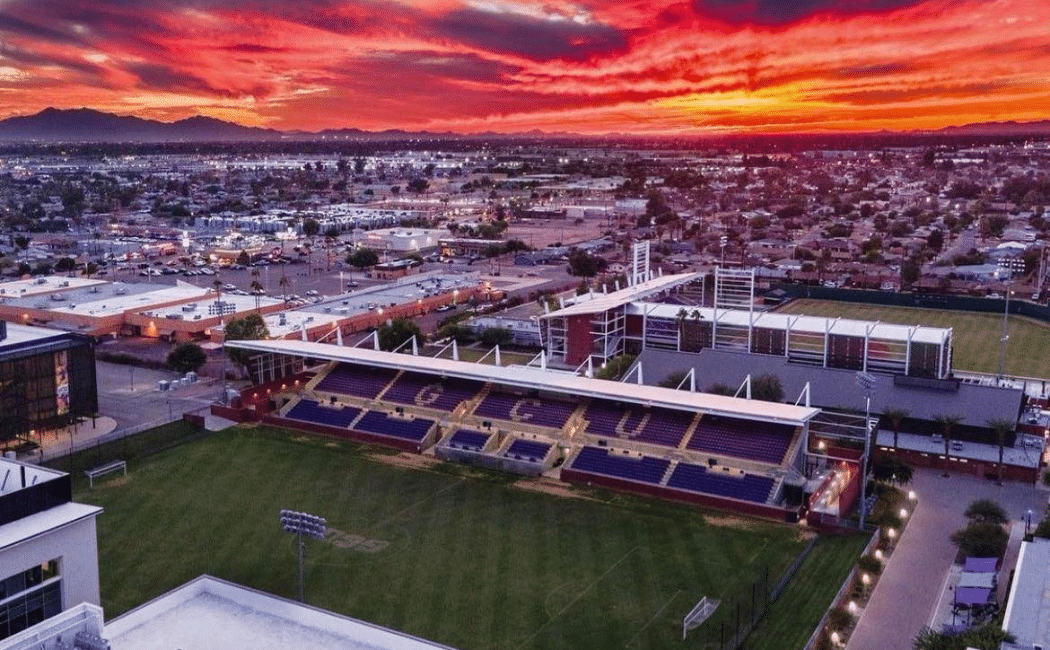 Support throughout the college journey
Providing support and being someone you can call for advice has always been a big priority for us here at NSSA. We've been there and know what considerations you go through as a student athlete. These considerations often require someone who knows the system inside out.
A large part of our daily life is therefore spent in dialog with current clients who are in the US.
The goal has always been to collect relationships; not clients.
Networking, college transfers and the professional dream
In addition to providing support throughout the journey, we also facilitate some of the opportunities that come with being a student athlete in the US.
2 times a year we help our existing clients with internal college transfers. Especially when you're a student athlete, it's normal to switch between colleges during your 4-year college career. This could be because you have delivered sporting achievements that justify a higher level.
In addition, various tournaments are held throughout the summer where student athletes and other skilled players periodically join a team and showcase themselves to MLS and USL Championship teams.
Whether in Europe or in the US, we also wholeheartedly support our clients' professional dreams and try to leverage our networks in Denmark and the US to their advantage.
Last year, our client Peter Swinkels signed a professional contract with One Knoxville SC from USL 1.
During the same period, Søren Ilsøe got a trial with the New York Red Bulls from MLS and is now a regular for AB in the 2nd Division after great stays at Northeastern University and the University of Connecticut.
We strongly believe that there will be many more of these stories to come.