A Scholarship is an exciting opportunity for many young athletes. Combining higher education with elite sport is not an option in many places; in college in the USA it is part of the culture. However, the biggest obstacle is often not knowing where and how to start if you want to go. It can be difficult to know who – if anyone – to work with to get the help you need. What is required of you and how soon should you be out exploring your options?

Here are 5 simple tips on how to maximize your chances of getting the best Scholarship offer in the USA
1. Those who start early often have the most opportunities
Start the preparatory work, your research and ideally the whole process as early as it makes sense for you. First and foremost, it's important to think it through, but then it's just as important to go for it – don't put it off for too long.
We recommend starting the the process or possibly take the first meeting with an agency like us. anything between 10 and 24 months before you would actually travel to the US. So if you graduate from high school (or similar) in summer 2022, it would be ideal to start everything from summer 2020 to the end of 2021.
This does not mean that you are too late if you start the process afterwards – not at all. But getting off to a good early start is a big advantage, as college coaches will usually have a larger Scholarship budget available. As a result, you will inevitably be considered by more coaches and colleges than late starters.
Besides, starting early can give you more time to work through the smaller things that need to be taken care of when going to college in the US. It may be
various small tests, translations of important documents, visas
and a lot of other things.
2. Seek help and guidance from experts
The whole college recruitment process is quite convoluted and we can't recommend this part enough. There are often several unexpected and confusing bumps in the road and having the right advice and guidance is crucial.
This should first and foremost help you segment and select colleges that fit your needs and situation – academically and athletically.
Furthermore, it should help you make the right decision and then continue by helping you navigate the various administrative issues involved in being an international student athlete in college in the United States.
Ideally, it is also important to be able to stay in contact with them once you have landed in the US, as there may also be a need for assistance and sparring – both for yourself, but perhaps also your parents.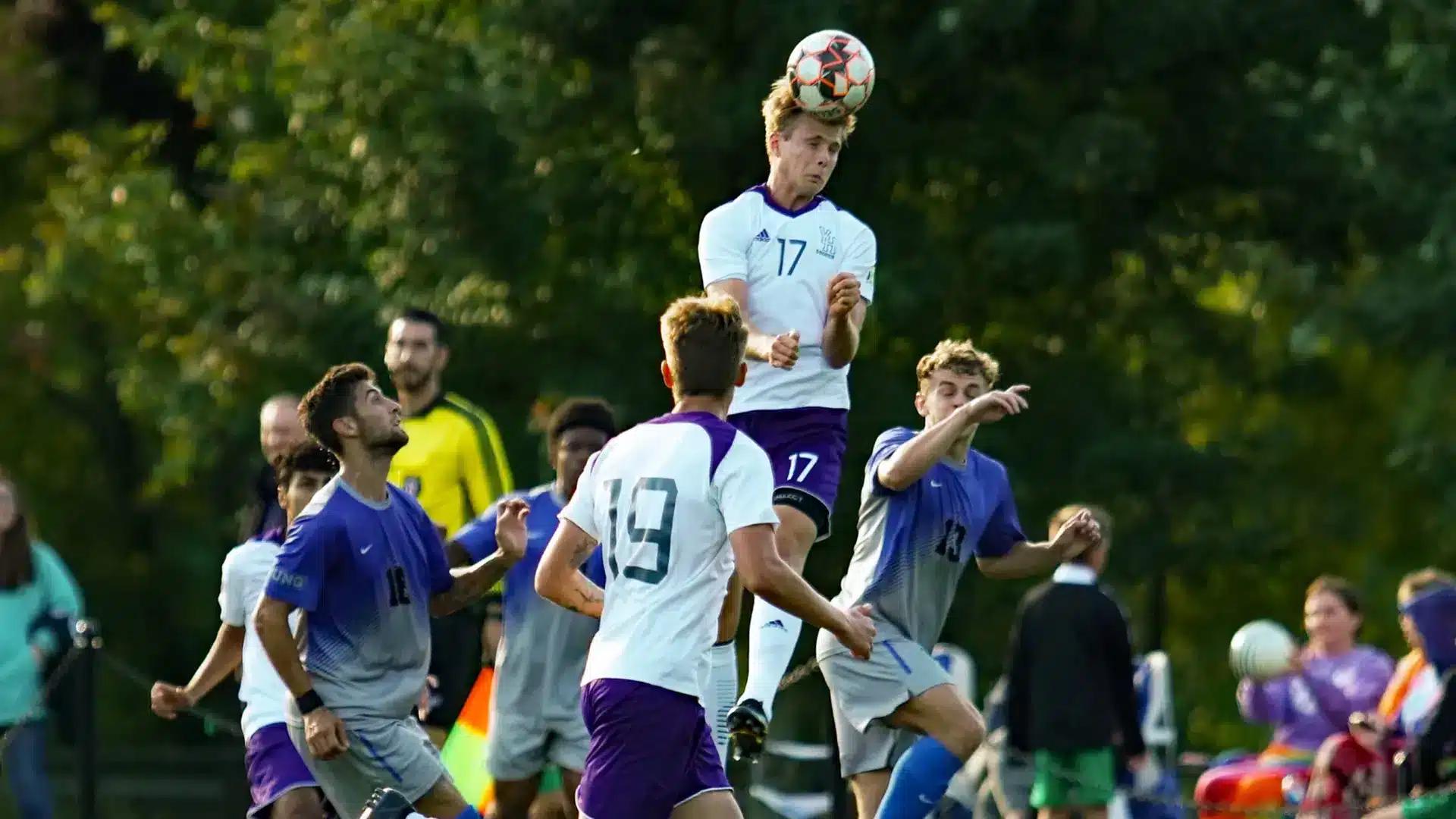 3. Find the right agency - for you!
Getting help from experts is essential. Even more essential is to get help from the right experts and an agency that suits you. It is a personal choice, nothing is right or wrong.
Most importantly… Whatever Scholarship Agency you choose, it is focused on creating a personalized and tailor-made process for you.
There are many good agencies, but also some less good ones. Big agencies that have been in the game for many years will often have a larger staff, a bigger network and a wider following, but you can quickly become 'just another number in the line' if you're not careful.
The search for a good Scholarship is a competitive game – being proactive can give you a big advantage! Having video of yourself, maybe even finding your own highlights or records, obtaining official school documents or registering yourself for any tests required are things you can basically do very early on. The faster and better these things are done, the faster you can be promoted to colleges, universities and their staff.
For example – as soon as you start having contact with college coaches, it's never a bad idea to be proactive and seem invested in the contact. Agencies like us will of course also help you navigate this. But there will always be many options for college coaches and if the process for an individual athlete or player becomes too long, they can quickly start looking elsewhere.
Keeping the faith that you will eventually receive the right Scholarship offer is very important!
The good agencies will talk you through what you can expect in terms of process and realistic options. It is important that expectations are fully aligned, as trust in the process is critical for a good offer and solution.
REMEMBER: It is YOUR talent and YOUR academic level that will ultimately get you the good offers. The various Scholarship agencies – like us – are 'just' organizations that highlight the talent and level, facilitate the contact and maximize your opportunities.
You can read more about
how a Scholarship works and what it requires here on our blog.
If you are now, or have ever thought about going to college, don't hesitate to reach out to us!